Skip to Content
Am I at Risk for an Aneurysm?
Many patients visit California Vein & Vascular Centers wondering if they're at higher risk of an aneurysm. While this condition often comes on suddenly, we do encourage our patients to evaluate themselves for certain risk factors. Anyone can be at heightened risk for an aneurysm, and it's important to talk with your doctor about your health history. Whether you visit us in Morgan Hill, Los Altos, Los Gatos, or Salinas, CA, our team is dedicated to bringing you the best diagnostic care possible. Learn more about your potential risk factors, and give us a call to schedule a consultation.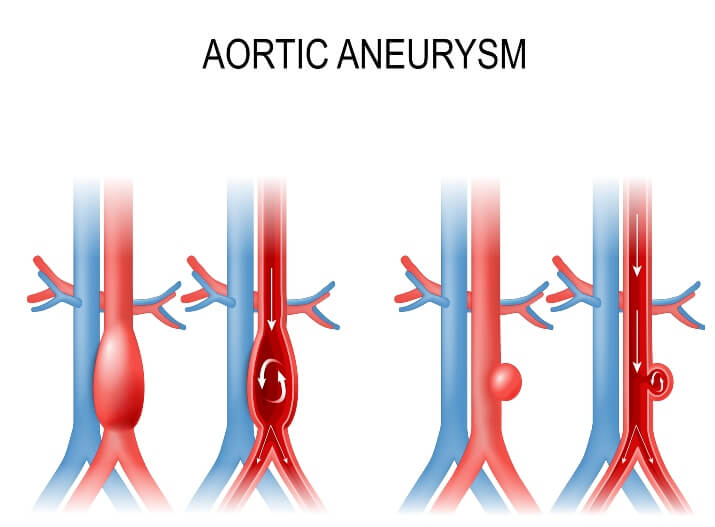 An Overview of Aneurysm Types
The term "aneurysm" can refer to ruptured arteries anywhere in the body. With respect to where they occur in the body, we use different medical terms to refer to an aneurysm. Get familiar with the basics of these types of aneurysms:
Aortic Thoracic Aneurysm: Affects the portion of the aorta that passes through the chest.
Aortic Abdominal Aneurysm: Affects the part of the aorta that transports blood through the abdominal area.
Iliac Aneurysm: Results in a weakened iliac artery found in the pelvis.
Peripheral Aneurysm: Affects arteries outside the aorta, particularly the femoral and popliteal arteries.
Mesenteric Artery Aneurysm: Occurs in the arteries that transport blood to the gastrointestinal tract.
Splenic Artery Aneurysm: Affects the artery of the spleen
Common Aneurysm Causes
To better understand your risk factors, it's a good idea to get a general understanding of the causes of aneurysms. Unfortunately, researchers have not yet identified a clear cause of the condition. However, we are aware of several contributing factors that are often associated with aneurysms. Here are some reasons that an artery wall may weaken and cause an aneurysm:
Congenital defects, present since birth
Atherosclerosis (a buildup of plaque in the arteries)
Genetics
Hypertension and diabetes
High cholesterol
Smoking
Trauma to the body around the affected artery
Identifying Potential Risk Factors
While it can be scary to think about which conditions you're predisposed to, it's in your best interests to identify any aneurysm risk factors that apply to you. Everyone is different, so be sure to talk to your doctor about your specific risk factors. In general, the following circumstances increase a patient's chances of developing an aneurysm:
High Blood Pressure: High blood pressure puts extra stress on the walls of the arteries, weakening them and making them more likely to rupture. While high blood pressure is a cause for concern, it doesn't guarantee that you'll develop an aneurysm.
Age: Aneurysms can appear in people of nearly any age, but those older than 65 are at increased risk. Men also tend to develop aneurysms more than women.
Family History: When you visit California Vein & Vascular Centers, we'll discuss your family history to look for evidence of previous heart problems. If your family members have dealt with heart disease or heart attacks in the past, you may be at higher risk of an aneurysm.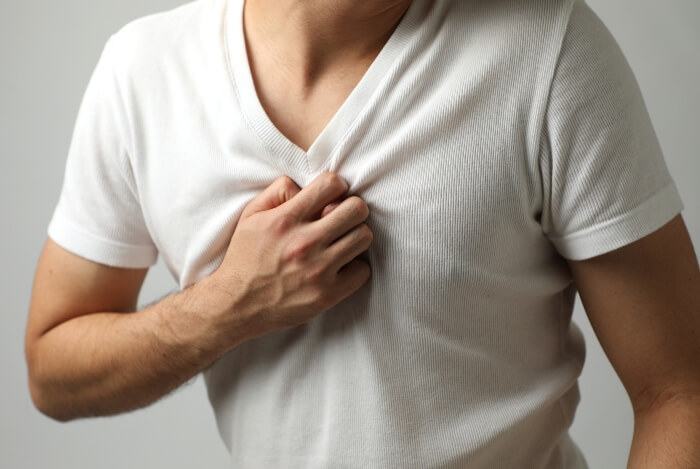 Are Aneurysms Painful?
Unruptured aneurysms are not painful and rarely cause any noticeable symptoms. However, once an aneurysm ruptures, it often causes severe and sudden pain. You might feel significant pain around the eyes, back, chest, and abdomen. In addition to unexplained pain, patients also report the following symptoms of an aneurysm:
Rapid heart rate
Shortness of breath
Drop in blood pressure
Numbness
Dizziness
Nausea
Vision problems or light sensitivity (during a cerebral aneurysm)
Serving in the following Locations
• Los Gatos: San Jose, Campbell, Saratoga, Santa Clara Valley, Silicon Valley, the South Bay, the Bay Area, and Santa Clara County.
• Los Altos: Mountain View, Palo Alto, Sunnyvale, San Jose, Silicon Valley, the Peninsula, and the Bay Area.
• Morgan Hill: Gilroy, South San Jose, Silicon Valley, Watsonville, Santa Clara County.
• Salinas: Monterey County, Hollister, Prunedale, Monterey, Pacific Grove, Watsonville, Seaside, Carmel-By-The-Sea, Carmel
Learn More From Our Team
The prospect of an aneurysm is daunting, and educating yourself about your own risk factors is key to catching an aneurysm early. Without prompt intervention and aneurysm treatment, this condition can be fatal. If any of the above risk factors apply to you, don't hesitate to reach out to California Vein & Vascular Centers. Dr. Ahluwalia and his team will evaluate your condition and recommend lifestyle changes and treatments to combat the development of an aneurysm. Contact us today, and let us know which dates and times work for a consultation.
More About Our Endovascular Specialization Areas
Contact Us Today to Schedule a Consultation