Skip to Content
Anticoagulant Medications
Protect Yourself From Blood Clots
When your body gets injured, blood clots form naturally to help heal the site of the injury. However, sometimes blood clots do not work the way they are supposed to. If a blood clot doesn't stay at the site of injury or if it forms in your bloodstream, it can cause dangerous and even deadly events. Our medical professionals at California Vein & Vascular Centers can treat blood clots by prescribing anticoagulant medications. In Los Altos, CA, you can take action to protect yourself from the dangerous side effects of blood clots when you meet with our professionals. Our team will evaluate you to determine your risk of blood clots, and then we will take the necessary action to stop them from occurring.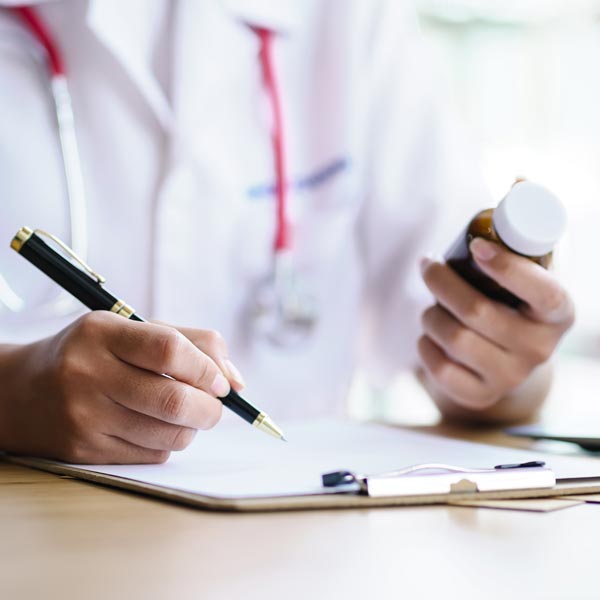 What Are Anticoagulant Medications?
Anticoagulant medications are prescribed to reduce your blood's natural ability to clot easily. These medications allow your body to break down any existing clots and reduce the likelihood of new clots forming. We prescribe these medications to those who are at risk of developing potentially life-threatening conditions that could lead to dangerous events. Blood clot blockages can lead to strokes, pulmonary embolisms, and heart attacks. To prevent these events from occurring, you may need to take anticoagulant medications if you are living with or have experienced any of the following circumstances:
Atrial Fibrillation
Heart Valve Surgery or Replacement
Hip or Knee Replacement
Blood Clotting Disorders
Reach Out to Our Medical Professionals Today
Our team is dedicated to helping you live a happy, healthy, and pain-free lifestyle. We specialize in vascular and endovascular disorders of all kinds. We are a team of educated medical professionals who have the solutions you deserve. Irregular blood clotting can lead to some extremely dangerous conditions. When you choose us to help you find relief from pain and worry, you are choosing the best team in the area. We offer a variety of treatment solutions, including anticoagulant medications. We will help diagnose your condition and then effectively treat it with the right medicine for you. It is crucial that you do not wait when it comes to these types of conditions. Our team is ready to help you. Contact us today to schedule an appointment at one of our locations.
Contact Us Today to Schedule a Consultation