Skip to Content
Varicose Veins & Skin Changes
Skin changes in color and texture can sometimes indicate advanced vein disease. While regular changes due to sun damage and aging occur, it's critical to take notice of your skin's tone and texture. Skin changes can sometimes be confused with other skin conditions and may go undiagnosed. At California Vein & Vascular Centers, we diagnose and treat skin changes in Salinas, Los Altos, Los Gatos, Morgan Hill, CA, and surrounding areas. We know the symptoms of varicose veins, venous ulcers, and edema. We understand the severity of letting venous issues go untreated. We will find the best vein treatment for you.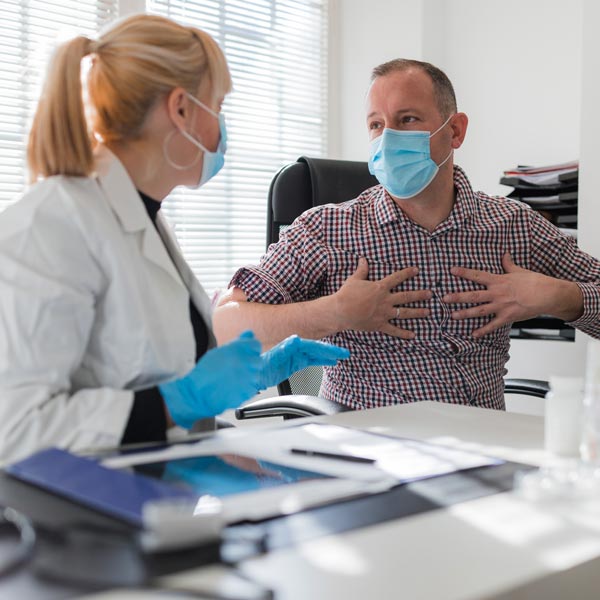 Common Skin Changes
Your veins' circulatory problems may make them appear purple and blue, twisted, and bulging. The vein discoloration is typically most noticeable on the legs and chest. Vein disease sometimes causes skin discoloration on the ankle and lower leg area surface. Skin discoloration occurs when red cells decompose, leaving iron pigment that creates a brown skin hue. Venous insufficiency may also cause skin cracking, dryness, thickness, and firmness.
Concerning Changes in Skin
Skin texture and tone changes do not always cause harm, but skin discoloration can be a symptom of an underlying condition. It's essential to contact our team if you have experienced other symptoms, including:
Enlarged veins
Itchy, dry skin
Rashes
Ulcers
Tired sensation in legs
Swelling in legs
Leathery skin texture
How Do Varicose Veins Affect the Body?
Skin changes are the main symptoms of varicose veins. The valves in your veins don't work properly when you have varicose veins, so blood pools in the lower extremities and causes bulging veins. The pressure, redness, and inflammation caused by the swollen veins lead to other more severe issues. You may notice severe fluid buildup, dark skin discoloration, and pain. Open sores and bacterial infections are severe forms of vein disorders.
Treatments for Skin Discoloration and Varicose Veins
At California Vein and Vascular Centers, we help you learn how to get rid of varicose veins to ensure the health of your veins. Varicose veins treatments are typically minimally invasive. We also educate you about the best ways to prevent varicose veins, including maintaining a healthy weight, staying active, and constantly propping up your lower extremities. Some of our most common treatments for varicose veins include:
Serving in the following Locations
• Los Gatos: San Jose, Campbell, Saratoga, Santa Clara Valley, Silicon Valley, the South Bay, the Bay Area, and Santa Clara County.
• Los Altos: Mountain View, Palo Alto, Sunnyvale, San Jose, Silicon Valley, the Peninsula, and the Bay Area.
• Morgan Hill: Gilroy, South San Jose, Silicon Valley, Watsonville, Santa Clara County.
• Salinas: Monterey County, Hollister, Prunedale, Monterey, Pacific Grove, Watsonville, Seaside, Carmel-By-The-Sea, Carmel
Contact California Vein & Vascular Centers
California Vein & Vascular Centers is the number one center in California for the number of vein procedures. Dr. Hardeep S. Ahluwalia and our medical team put your needs first. We treat you with respect and dignity as we work together to find a customized treatment plan for your needs. We are devoted to treating your vein issues. If you've noticed skin changes, don't hesitate to contact us. It's critical to diagnose and treat vein issues as early as possible. We have convenient locations in Los Altos, Los Gatos, Morgan Hill, and Salinas. Contact us today to schedule an appointment with our vein specialists.
Contact Us Today to Schedule a Consultation