Skip to Content
Venefit Procedure for Treating Venous Ulcers
We Can Treat Your Early Stage Venous Leg Ulcer
California Vein & Vascular Centers provides venous ulcer treatment to patients throughout Los Altos, CA and the surrounding areas, including Los Gatos, Morgan Hill, Salinas, and more. We offer treatment for a wide range of vein disorders. Our varicose veins treatments can be customized to your unique needs.
What Are Venous Ulcers?
Ulcers are open skin sores that can affect any area of the skin but most often occur on the legs. Venous ulcers are leg ulcers that are slow to heal due to weak blood circulation in the limb. These leg sores can take anywhere from a few weeks to a few months to heal. A venous leg ulcer, also known as a venous stasis ulcer, can sometimes lead to more severe health problems if left untreated.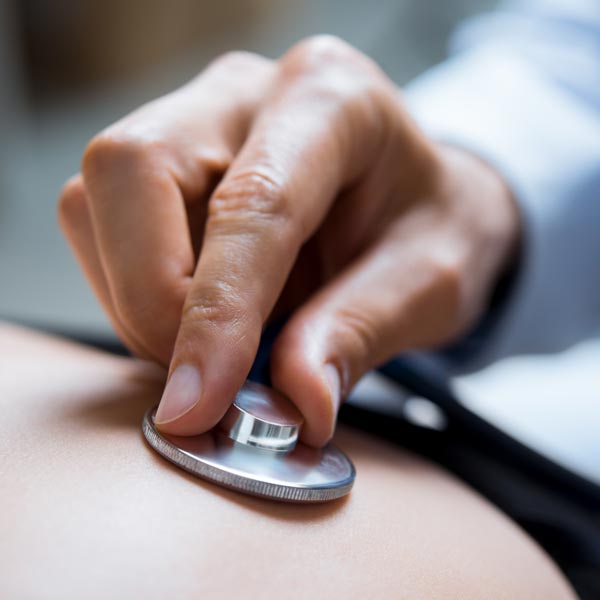 What Causes Venous Ulcers?
Venous ulcers occur when there's a break in the leg's skin and are usually nearer the ankle. If the veins in the leg aren't doing their job and sending blood back to the heart, the backflow of blood can lead to increased pressure in the limb, weakening the skin and making it harder for cuts and scrapes to heal. Typically, venous ulcers will occur when the valves inside the leg veins are damaged. While you're walking, the blood pressure inside your legs should fall. If the blood pressure doesn't drop, it can cause ulcers to form. People with previous leg injuries, circulation problems, and people who are obese or smoke, are more likely to get these ulcers. Venous ulcers can also be caused by the following:
Varicose Veins – These large, bulging veins occur when the valves in the leg veins don't work well, causing blood to pool within the lower leg. This can result in venous ulcers forming.
Chronic Venous Insufficiency – Similar to varicose veins, chronic venous insufficiency occurs when the veins inside the legs cannot pump blood back into the heart—blood pools inside the lower legs, causing them to swell. Extreme swelling can cause venous ulcers to form.
The Symptoms of Venous Ulcers
When someone has a venous ulcer, it is common for them to experience itchiness and burning around the area, as well as some degree of discomfort. The skin surrounding the ulcer is also known to swell. Other signs and symptoms of a venous ulcer may include, but are not limited to, the following:
A rash or dry skin
Brownish discoloration
Foul-smelling fluid oozing from the sore
Redness or swelling of the surrounding skin
Venous Ulcer Treatment
Venous ulcer treatment can include antibiotics if there's an infection, compression bandages or stockings to improve circulation, ointments to protect against germs, pain relievers and other therapies for overactive nerves, procedures to remove debris and dead tissue, referrals to specialists
if you need help managing chronic conditions such as diabetes, special bandages and dressings to keep the ulcer covered, daily would cleaning to flush out bacteria and remove dead tissue, and more. The most common treatment for venous ulcers is compression bandaging and stockings. The pressure from the bandages and stockings can improve your leg's blood circulation and your body's ability to heal itself. The treatment that is best for you will depend on the location and severity of your ulcer. Most often, venous ulcers will heal within three to four months of a patient undergoing treatment.
Venous Ulcer Care
While treating venous ulcers is important, the daily steps one can take to promote their healing are just as important. Patients with venous ulcers should eat a healthy diet to support their body's natural healing abilities, keep their ulcer and the surrounding skin clean, periodically raise their legs when seated to avoid blood pooling, and stay active with gentle exercises like walking. Patients may also encourage to clean their wounds regularly, apply dressing to their ulcers, avoid products that cause skin sensitivity, have allergy testing done, take oral antibiotics to prevent further infection, and more.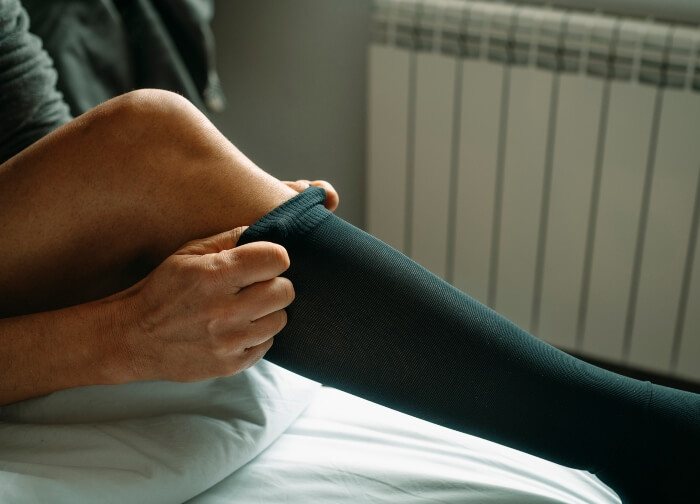 Venous Ulcer Prevention
There are several steps you can take to decrease your likelihood of venous ulcers. This type of varicose ulcer can be extremely uncomfortable, so it's best to do what you can to prevent its occurrence. Lifestyle changes, diet, and medications are some of the many ways one might prevent venous ulcers. Preventing vein problems is the first step to preventing venous ulcers. Venous ulcer prevention includes:
Maintaining a healthy weight
Quitting smoking
Wearing compression stockings
Getting plenty of regular exercise
Keeping up with treatments for chronic conditions
Taking blood thinners to avoid blood clots
Reducing the amount of salt in your diet
Keeping your legs elevated when you can
Serving in the following Locations
• Los Gatos: San Jose, Campbell, Saratoga, Santa Clara Valley, Silicon Valley, the South Bay, the Bay Area, and Santa Clara County.
• Los Altos: Mountain View, Palo Alto, Sunnyvale, San Jose, Silicon Valley, the Peninsula, and the Bay Area.
• Morgan Hill: Gilroy, South San Jose, Silicon Valley, Watsonville, Santa Clara County.
• Salinas: Monterey County, Hollister, Prunedale, Monterey, Pacific Grove, Watsonville, Seaside, Carmel-By-The-Sea, Carmel
Contact Us Today About Venous Ulcers
California Vein & Vascular Centers has four locations throughout the South Bay area so that patients can choose the most convenient facility. Whether you're dealing with leg swelling, varicose veins, spider veins, or another vascular disorder, Dr. Hardeep S. Ahluwalia and the rest of our expert team can help. With years of experience diagnosing and treating vascular and endovascular problems, you can rely on us to provide exceptional care and services. Contact us today to learn more or to schedule a consultation with one of our highly-experienced professionals.
Contact Us Today to Schedule a Consultation