Skip to Content
We Use Sclerotherapy to Treat Spider Veins
California Vein & Vascular Centers provides sclerotherapy to patients with spider veins throughout Los Altos, CA and the surrounding areas, including Los Gatos, Morgan Hill, Salinas, and more. We offer treatment for a wide range of vein disorders. The treatment options we offer can be customized to your unique needs. In all that we do, we put the needs of our valued patients first and foremost.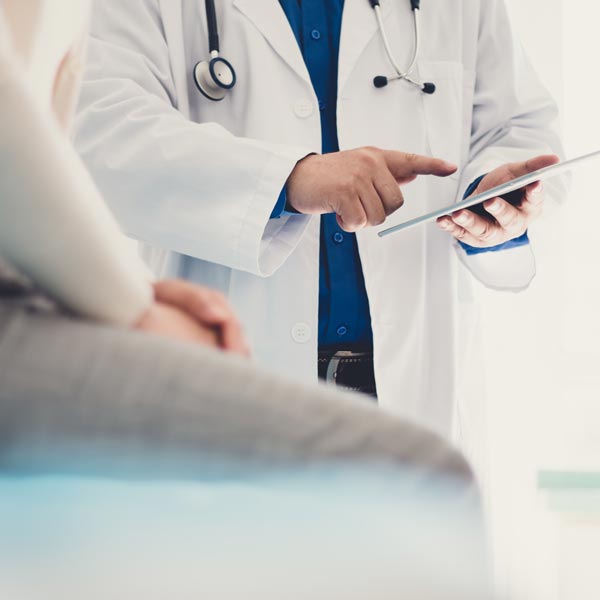 What is Sclerotherapy?
Sclerotherapy is a minimally-invasive medical procedure used to treat spider veins and small varicose veins. Since the 1930s, this procedure has been the treatment of choice for small varicose veins and spider veins alike. This state-of-the-art spider vein treatment involves the injection of a solution called sclerosant directly into the affected vein or veins. This solution causes the vein or veins to scar. It also forces blood to reroute to healthier veins. The scar tissue eventually fades.
Who Needs Sclerotherapy?
Sclerotherapy is most often used as a spider vein treatment, but it can also be used to treat a wide range of additional health issues. Before undergoing sclerotherapy, patients must first undergo an initial consultation with a vascular specialist to ensure candidacy for the procedure. If deemed a candidate, patients can undergo sclerotherapy to treat the following health issues:
Malformed Lymph Vessels – Sclerotherapy can create scarring in these malformed vessels, which will eventually cause them to collapse.
Hemorrhoids – Sclerotherapy can shrink different grades of hemorrhoids, which form when the blood vessels surrounding the rectum become irritated and swollen.
Hydroceles – When surgery is deemed an unsuitable option, sclerotherapy can help treat hydroceles, which are collections of fluid around a testicle.
The Benefits of Sclerotherapy
In addition to immediate pain relief and rapidly visible results, sclerotherapy offers patients a wide range of benefits. Each sclerotherapy session can eliminate anywhere from 50 to 80 percent of the injected veins. The benefits of sclerotherapy include, but are not limited to, the following:
Increased wardrobe options
Enhanced leg appearance
Short recovery time
Minimal side effects
High success rate
Short treatment time
The Risks of Sclerotherapy
Like with any medical procedure, sclerotherapy comes with its own risks. Sclerotherapy's side effects include infection, blood clots, inflammation, adverse allergic reactions, skin injury, itching, raised red bumps at the injection site, and bruising. These side effects may last for several weeks after treatment.
What Happens During the Sclerotherapy Procedure?
During the sclerotherapy procedure, the patient will lie back with their legs slightly elevated, and the treatment area will be cleaned. Your vascular specialist will then use a fine needle to inject your vein with a solution. On average, a single sclerotherapy treatment session will involve 40 to 45 injections. Whether you're undergoing this procedure for spider veins or small varicose veins, it is necessary to collapse the veins, which is why so many injections are needed. The injections are relatively painless and the procedure usually only takes between 15 and 30 minutes to complete.
What is the Recovery Time for Sclerotherapy?
Patients who have undergone sclerotherapy do not need to worry about a lengthy recovery time. Patients can return to their regular daily activities as soon as the procedure is complete. Any lingering pain should subside within a few days. Any mild bruising should subside within a few weeks.
How Much Does Sclerotherapy Cost?
On average, sclerotherapy costs around $400. Spider vein removal cost will vary based on the number of veins being treated and the number of treatments necessary to remedy the issue at hand.
Serving in the following Locations
• Los Gatos: San Jose, Campbell, Saratoga, Santa Clara Valley, Silicon Valley, the South Bay, the Bay Area, and Santa Clara County.
• Los Altos: Mountain View, Palo Alto, Sunnyvale, San Jose, Silicon Valley, the Peninsula, and the Bay Area.
• Morgan Hill: Gilroy, South San Jose, Silicon Valley, Watsonville, Santa Clara County.
• Salinas: Monterey County, Hollister, Prunedale, Monterey, Pacific Grove, Watsonville, Seaside, Carmel-By-The-Sea, Carmel
Contact Us Today About Sclerotherapy
At California Vein & Vascular Centers, patients can find relief from leg swelling, varicose veins, spider veins, and any vascular disorder. Dr. Hardeep S. Ahluwalia and the rest of our expert team have many years of experience when it comes to vascular and endovascular procedures. With four locations throughout the South Bay area, patients can choose the facility most convenient for them. Contact us today to learn more or to schedule a consultation for sclerotherapy for spider veins.
Contact Us Today to Schedule a Consultation