Skip to Content
Laser Atherectomy Treatment
Treatment for Peripheral Artery Disease
If you are noticing excessive leg pain, muscle cramping, leg numbness or weakness, or coldness in your leg or foot, you may be experiencing a condition known as peripheral artery disease (PAD). Peripheral artery disease is a condition characterized by narrowed arteries that cause limited blood flow to your extremities. At California Vein & Vascular Centers, we can diagnose and treat peripheral artery disease with a laser atherectomy treatment. In Salinas, CA, we specialize in treating vascular and endovascular disorders, such as peripheral artery disease. When your body starts showing signs of this condition, it is vital that you see our professionals as soon as possible. We will discuss your concerns and come up with a treatment plan that is specialized for you.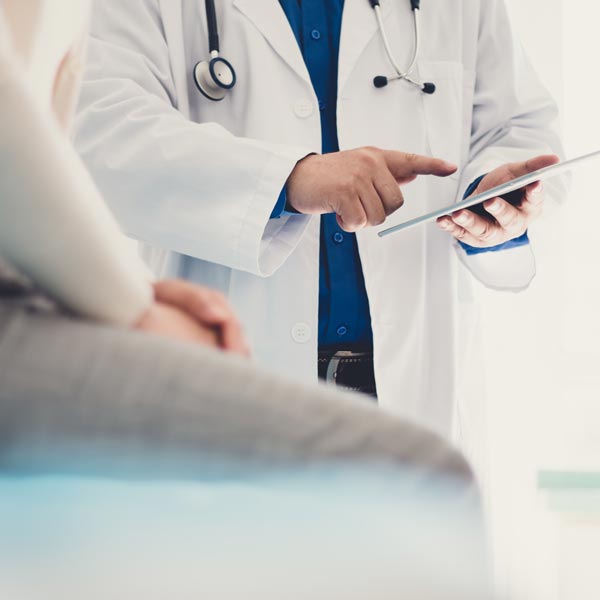 What Are Laser Atherectomy Treatments?
Peripheral artery disease is an endovascular disorder that usually indicates that there are fatty deposits present in your arteries. Over time, these fatty deposits build up and create a blockage that does not allow adequate blood flow to your arms and legs. With a laser atherectomy treatment, our team can clear the blocked artery with the use of high-energy ultraviolet light. When we perform this minimally invasive procedure, we use a catheter that administers the ultraviolet light, which we use to target and break down the plaque buildup. The catheter is then guided by one of our doctors to ensure that blood flow is restored to the peripheral tissue.
The Benefits of Laser Atherectomy
Since laser atherectomy is a minimally invasive procedure, you won't have to worry about extensive recovery times. This procedure is normally performed in our office and does not require you to go to the hospital. Laser atherectomy only takes a few hours for our medical professionals to complete. This treatment is a new and FDA-approved treatment for those living with peripheral artery disease. It is crucial that you know and pay attention to the signs of peripheral artery disease so that it can be treated early on. When peripheral artery disease goes untreated, it can result in the loss of limbs due to the lack of necessary blood flow.
Get Relief Today
The symptoms of peripheral artery disease are quite often uncomfortable, inconvenient, and painful. If you are experiencing any of the signs of peripheral artery disease, you should contact our medical professionals as soon as you can. Letting peripheral artery disease go unaddressed can lead to more significant and even permanent problems. We are the experts in both vascular and endovascular disorders. Our team works hard to provide the necessary solutions to a variety of these conditions. We are a team of fully educated, accredited, and equipped professionals who can help you feel healthy again. Reach out to us today to schedule an appointment with our doctors.
Contact Us Today to Schedule a Consultation