Skip to Content
Knowing the Aneurysm Symptoms Is Crucial
What is an aneurysm? Is it life-threatening? Am I at risk for an aneurysm? These are just a few of the questions we get at California Vein & Vascular Centers about aneurysms and their risk factors. Fortunately, our team is well-versed in common aneurysm symptoms and treatment. Over the years, we've helped patients recover from both minor and severe conditions, and we're dedicated to continuing to serve our community. Our doctor sees patients from Los Altos, Los Gatos, Morgan Hill, and Salinas, CA with the goal of providing top-notch, compassionate care for aneurysms and vein disorders. Get the details on aneurysm causes, symptoms, and treatments.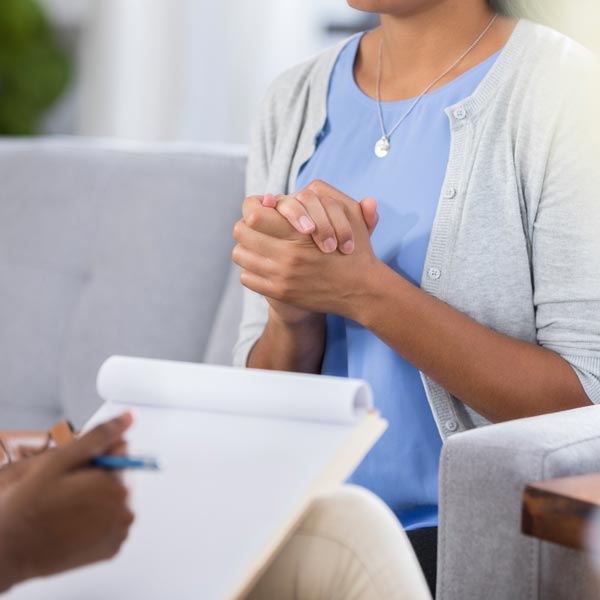 What Causes an Aneurysm?
Researchers still aren't sure what exactly causes an aneurysm. However, we have pinpointed several factors contributing to the condition's development. Atherosclerotic diseases are one major contributor. These conditions cause the arteries to become blocked by fatty buildup, halting blood flow to parts of the body. High blood pressure is another common contributor to aneurysms. This increased pressure puts more stress on the blood vessels, weakening them over time. Other risk factors for aneurysms include:
Fatty, high-cholesterol diet
Obesity
Smoking
Family history of heart disease and other heart conditions
Watch for These Signs and Symptoms
There are numerous types of aneurysms, and each type comes with its own bunch of symptoms. Depending on the location and type of aneurysm, patients experience a wide variety of symptoms. Here's a brief look at what you should watch for:
Cerebral Aneurysm: This type of aneurysm occurs in the arteries in the brain. Signs of a brain aneurysm include vision problems, sensitivity to light, nausea, vomiting, and loss of consciousness. Prompt treatment is essential, as severe cerebral aneurysms can be fatal.
Aortic Aneurysm: Aortic aneurysms are divided into two categories: thoracic and abdominal. The specifics of your symptoms will depend on which of these categories your condition falls into. Generally speaking, aortic aneurysms can cause symptoms such as sudden pain in the chest, back, or abdomen; drop in blood pressure; numbness in the limbs; dizziness; difficulty breathing; cold sweats; and rapid heart rate.
Treatments vary according to the type and severity of the aneurysm. Of course, it only makes sense that a splenic artery aneurysm (affecting the spleen) will have a different treatment than a condition affecting the brain. Thankfully, Dr. Ahluwalia and his team are well-versed in several treatment methods. We currently offer these surgical treatment options:
Open Surgery: The open surgery technique involves opening the aneurysm and removing the contents inside. Once the aneurysm is cleared, we graft a synthetic tube into the artery to reinforce the damaged walls. This is a major surgery that requires about a week in the hospital. Full recovery takes up to one month.
Endovascular Surgery: Endovascular surgery is less invasive than open surgery and often replaces the more traditional option. During this procedure, we insert a graft via a catheter to reinforce the damaged artery. Endovascular surgery patients recover faster and report less discomfort. What's more, patients are less likely to develop post-surgical complications.
Serving in the following Locations
• Los Gatos: San Jose, Campbell, Saratoga, Santa Clara Valley, Silicon Valley, the South Bay, the Bay Area, and Santa Clara County.
• Los Altos: Mountain View, Palo Alto, Sunnyvale, San Jose, Silicon Valley, the Peninsula, and the Bay Area.
• Morgan Hill: Gilroy, South San Jose, Silicon Valley, Watsonville, Santa Clara County.
• Salinas: Monterey County, Hollister, Prunedale, Monterey, Pacific Grove, Watsonville, Seaside, Carmel-By-The-Sea, Carmel
Get in Touch With Us Today
Are you worried about aneurysm symptoms? Perhaps you want to know more about one of our treatment methods. Whatever the case, don't hesitate to contact us with questions. Dr. Ahluwalia and the entire team at California Vein & Vascular Centers are committed to helping our California patients stay safe and healthy.
More About Our Endovascular Specialization Areas
Contact Us Today to Schedule a Consultation