Skip to Content
Spider Vein Treatments in Silicon Valley & Monterey County
What Are Spider Veins?
Spider veins are small superficial veins that tend to be purple, red, or blue. You may notice them in the form of webs, branches, and lines. Though they are not harmful, many patients want to treat spider veins for cosmetic reasons. California Vein & Vascular Centers provides spider vein treatment in Salinas, Los Altos, Los Gatos, and Morgan Hill, CA. We use innovative vein treatments to boost the skin's appearance and repair damaged veins. Our medical team works with you to determine the best spider vein treatment for you.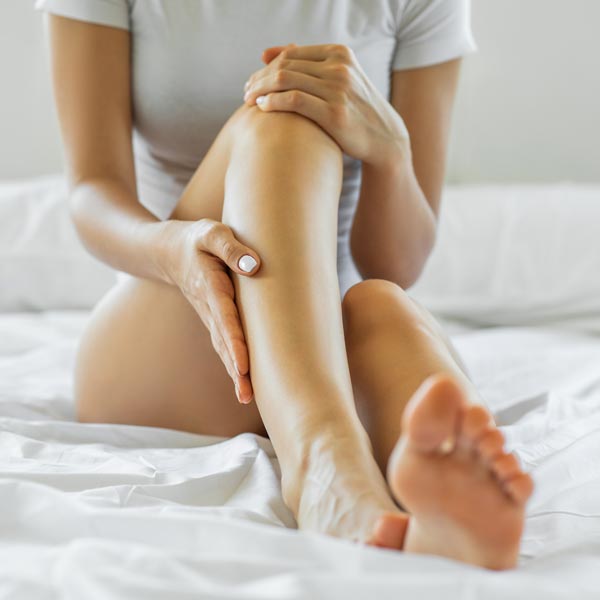 Spider veins are small, thin lines that are not often raised. Varicose veins are deeper and larger than spider veins. They often twist and bulge under the skin. Spider veins typically don't have any physical symptoms, while varicose veins may cause pain, swelling, and itching.
What Causes Spider Veins?
Spider veins are created when the blood flowing through your body gets backed up in the veins. When blood flows back to your heart, a valve closes once the blood goes through it. When this valve sustains damage or is weakened, the blood begins to pool in one area. The pooling causes the veins to resemble spider webs or red lines.
Spider Vein Treatment
Spider veins do not always need medical intervention. We offer multiple types of spider vein treatments, including:
Sclerotherapy
Sclerotherapy involves injecting a concentrated saltwater solution into the vein that irritates the walls of the blood vessel. Scar tissue forms in the blood vessel, causing the blood vessel to close.
VenaSeal – VenaSeal is similar to medical-grade superglue delivered through a catheter to the problematic vein.
Varithena – Varithena uses a specialized microfoam that is injected into the vein. The microfoam works to expand the vein and causes it to collapse it.
Venefit Procedure
The Venefit procedure involves using a catheter and radiofrequency (RF) energy to heat the problematic vein wall. The laser energy shrinks the collagen in the vein wall and allows the vein to close to re-reroute the blood.
Veinwave – Veinwave, or Thermocoagulation Treatment, targets problematic veins by passing high-frequency microwave energy through a fine needle. The vessels start to heat and shrink, then gradually disappear.
Laser Sclerotherapy – Laser vein therapy utilizes light beams to irritate the wall veins, leading them to collapse.
How to Prevent Spider Veins
The best way to prevent spider veins is to maintain physical activity throughout the day. Other prevention tips for spider veins include:
Always elevate your legs.
Wear compression stockings.
Don't sit or stand for long periods of time.
Maintain a healthy weight.
Wear sunscreen.
Limit alcohol consumption.
Why Choose California Vein & Vascular Centers?
California Vein and Vascular Center is an award-winning vascular center for our vein treatments. Dr. Hardeep S. Ahluwalia and our board-certified technicians are leaders in the field that always strive for the best possible results. Our treatments are customized for each patient's needs. Whether you have small spider veins or painful venous ulcers, we're here for you. Our team is proud to be #1 in California for more vein procedures performed than any other vein doctor and in the top five in the nation for our vein procedures.
Serving in the following Locations
• Los Gatos: San Jose, Campbell, Saratoga, Santa Clara Valley, Silicon Valley, the South Bay, the Bay Area, and Santa Clara County.
• Los Altos: Mountain View, Palo Alto, Sunnyvale, San Jose, Silicon Valley, the Peninsula, and the Bay Area.
• Morgan Hill: Gilroy, South San Jose, Silicon Valley, Watsonville, Santa Clara County.
• Salinas: Monterey County, Hollister, Prunedale, Monterey, Pacific Grove, Watsonville, Seaside, Carmel-By-The-Sea, Carmel
Contact California Vein & Vascular Centers
California Vein & Vascular Centers is here to help you eliminate unsightly spider veins and other vein issues. We have locations in Los Altos, Los Gatos, Morgan Hill, and Salinas. Contact us today to schedule an appointment with our vein specialists.
Contact Us Today to Schedule a Consultation