Skip to Content
My Diabetes Story Is Not a Pretty One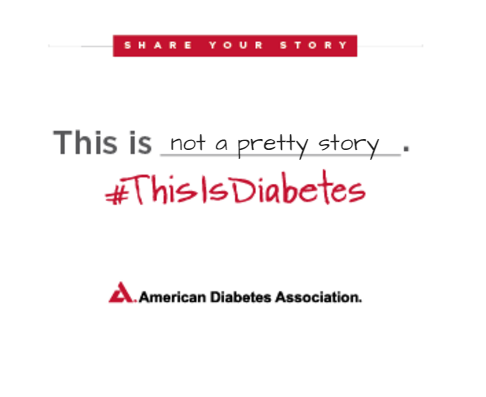 I Am Simply Not a Big Fan of Disease Awareness Months.
However, when I learned the American Diabetes Association was asking people to post their personal diabetes stories at #ThisIsDiabetes for American Diabetes Month, I saw an opportunity to share mine as a vascular surgeon, and it's not a pretty one.
Too often, I begin seeing a patient at the point when he or she has such severe non-healing ulcers from peripheral artery disease that amputation is the only treatment option. This is absolutely the worst part of my job.
After the patient is placed under general anesthesia, I determine how much tissue to remove, but it's not until I've made an incision that I will know if more of the limb needs to be removed. I keep as much as possible of the functional stump length and healthy skin to cover the stump area. For some patients I suture shut the wound right away, and for others it's left open to drain for several days. Bandages and dressings are applied, and a stocking is placed over the amputation site. An amputation lasts 30 minutes, and one is performed every 5 minutes somewhere in the U.S.
I Told You This Isn't a Pretty Story, but One That Can Have a Better Ending.
If you are a diabetic patient with foot ulcers that are failing to heal, or you have pain in your calves or legs when walking, you need to see a vascular surgeon immediately. I cannot emphasize enough that you want a vascular surgeon who is an expert on peripheral arterial disease with deep experience.  Too many surgeons and physicians believe an amputation is the first and best solution, because you will get a prosthesis and be able to walk again. You obviously want to avoid these doctors. For a list of questions to ask your surgeon, see my October blog.
The alternative to amputation is the restoration of blood flow to the legs. This can be accomplished by bypass surgery; however, a more attractive option is a minimally-invasive procedure like angioplasty or atherectomy. These last two procedures are done under local anesthesia with some sedation, and generally take one to two hours to perform. Many patients report feeling only a little soreness and return to normal activities within a day or two.
If you like my story with the happy ending, please share it. Under the care of an experienced surgeon, you will have less risk of amputation, and improved health and comfort.
Now, Isn't That Something to Be Aware Of.
For a list of questions you should ask your surgeon, see my Awareness Is Not Enough blog.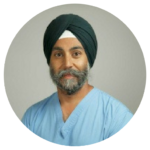 Dr. Ahluwalia, Founder of California Vein and Vascular Centers, is a Board Certified Vascular Surgeon. Fellowship trained in vascular and endovascular surgery from Duke University and in the treatment of peripheral vascular disease at El Camino Hospital in Mountain View, CA, his specialties include, but are not limited to: Vascular and Endovascular Surgery, Peripheral Vascular Disease (PVD), Thoracic and Abdominal Aneurysm Disease, Carotid Disease, Deep Venous Thrombosis (DVT), Varicose Veins and Venous Disease.
-Dr. A